Corporate Social Responsibility
Light & Love
A CSR Initiative by SigmaWay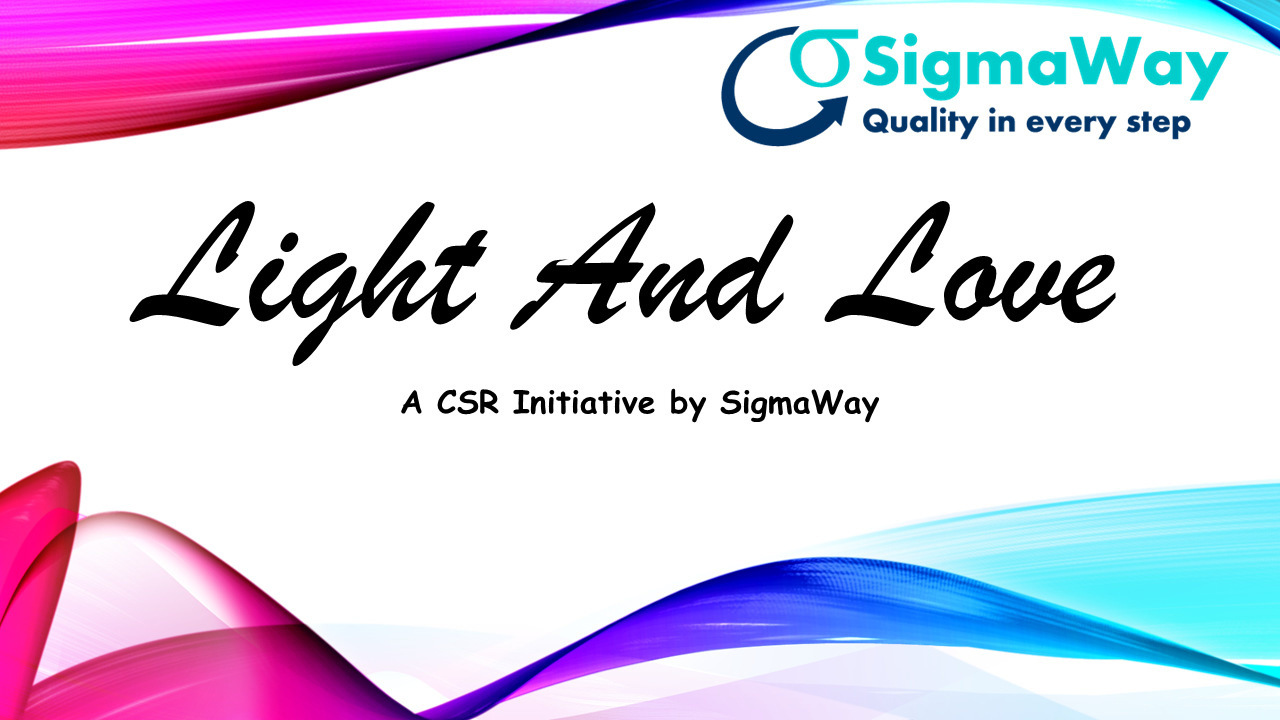 Corporate social responsibility is the part and parcel of every member of SigmaWay. We believe in consistent efforts to make the world a better place to live. Beyond the word, 'corporate', we envisage a future of cooperative social responsibility. Our endeavour is to pour in the best of our resources and knowledge to quench the thirst of young minds and hearts.
Started in February 2017, monthly CSR activities are an opportunity for the SigmaWay team to lighten up the lives of blooming young children and elders alike. We ensure that the light of education, good health and a clean environment reaches their hearts and ignites the fire of passion within them for a better future. We feel highly obliged to share the moments of adoring 'love' with the inquisitive children. Both "light" and "love" show us the path of performing top knotch corporate social responsibility.
We at SigmaWay firmly believe that "education is the light of life". And to support this cause, we had organized activity day at ROPIO foundation. That memorable day concluded by awarding badmintons to all the children for their enthusiastic participation. We are sure that by promoting extra curricular activities through sports and inculctating reading habits, we'll be able to promote a healthy society. Not only this, we distributed story books and badminton kits in SKV, Peeragarhi, a girls school to bring out more P.V. Sindhus for our nation. Our efforts are not only confined to sports, we also distributed art kits in Sarvodya Bal Vidyalaya. Indeed, art is as natural as sunshine and as vital as nourishment.
A.P.J. Abdul Kalam once said, "We are all born with a divine fire within us, our efforts should be to give wings to this fire and fill the world with the glow of its goodness." We at SigmaWay, strongly hope that we are able to give those wings of fire to the needy. After all, this is what light and love is all about!