Advanced Excel For Management Consultants and Analysts
I would like to receive email from GoSigmaway and learn about other offered Courses.

Microsoft excel is a spreadsheet application where we can do graphs, charts and many other important day to day functions. But, there are many things in excel which we do not explore. To explore the full potential of Microsoft Excel, we need to learn Advanced Excel. Learning the skills of advanced excel can make you stand out in a big crowd.
If you are an employee, researcher, student or an entrepreneur, learning these advanced excel skills will make you a valuable resource in your team. Thinking on these terms, SigmaWay is soon launching their online Advance Excel Training.
- Advance Formulas
- VBA & Macros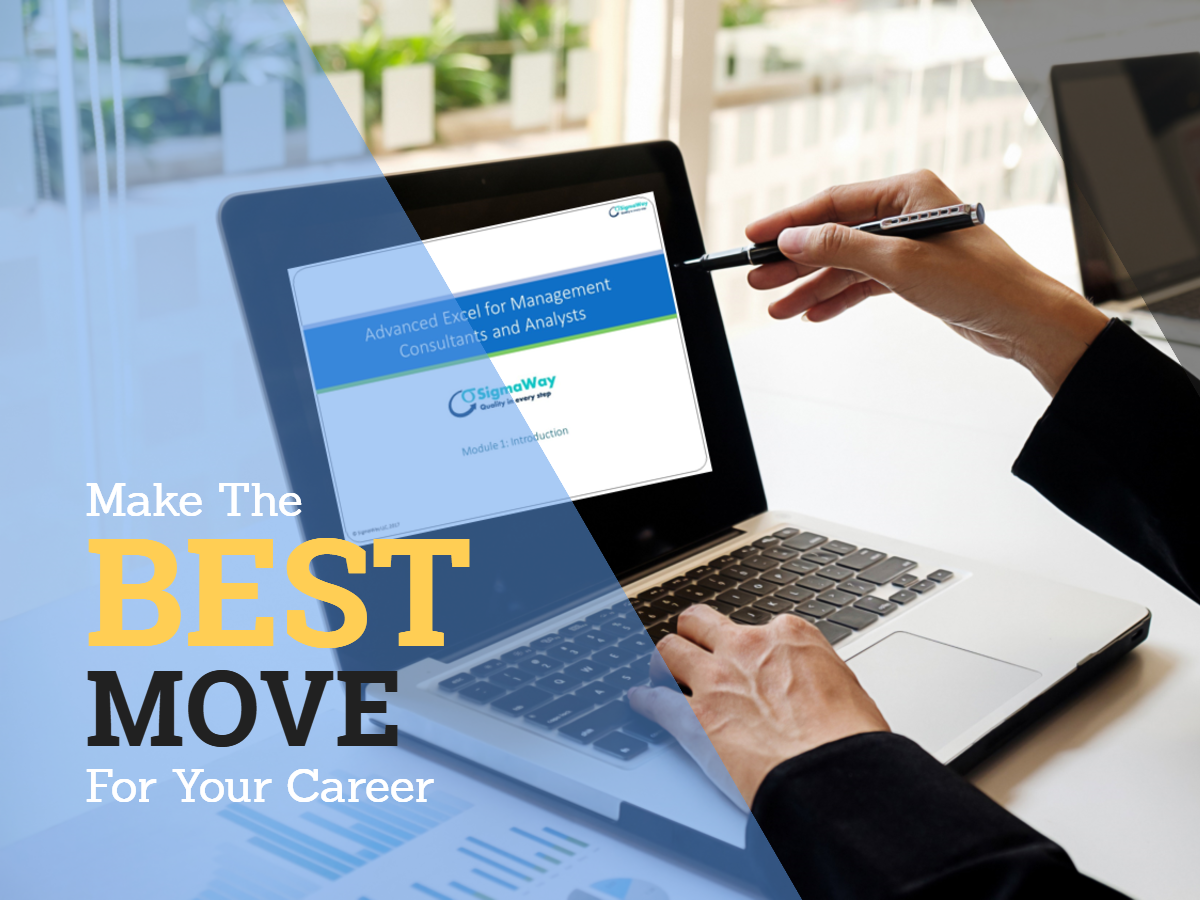 FAQs

What are the pre-requisities for the training?
There are no specific pre-requisites. Anyone with the knowledge of basic excel can attend this course. Sigmaway has built the deck and tutorials/practical in a simple and easy way so that anyone can learn from them. During the training, our experts will help you to understand all aspects.

Will i get a job after attending this training?
We are going to cover multiple topics like, Advance Formulas, VBA, Macros and others. Sure, this will provide a window of opportunity in the up and coming tech industry and a huge number of start-ups as well as MNC's also look out for trained advanced excel applicants.

Is it a classroom training?
As of now it is an e-learning course.

Do I get any certificate on attending this training?
Yes, the certificate of participation and winners will be provided at the end of the workshop, signed by experts and authorized by Sigmaway. This certificate will be useful to get a position in any company looking to get into business analytics. We are also available as reference check for you.

Who will be benefited from this program?
Advance Excel is applicable to all verticals and specializations. That's the beauty and attraction of Advanced Excel and is a part of analytics.

What are the payment methods?
You can pay via PayPal, debit card or credit card.