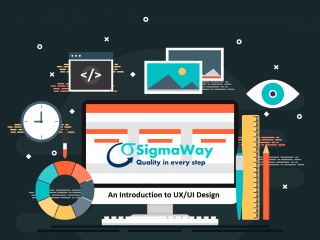 In simple word, UX Design means User Experience Design, while UI Design means User Interface Design.
Before proceeding into details, first, let us explore what is UX/UI all about. User Experience is an accumulation of tasks which focuses on optimization of a product for effective use; User Interface Design on the other hand, is the look and feel, the presentation & interactivity of a product. But, UX is usually and is often confused by the industries that employ UI Designers.
User experience design (UX, UXD, UED or XD) is the procedure of how to enhance user satisfaction with a product by improving the usability, accessibility, and pleasure provided in the interaction with the product.
Now, UI and UX design consists of different aspects of creative flow for digital products. Fundamentally, UI design aims to create effective and attractive user interface whereas UX design aims to provide the positive user experience. You can relate a merchandise through the user interface as it is always part of user experience, therefore, UX design is much wider and includes UI design as its vital part.
So, when designers work on UX and UI for any digital product such as a website or a mobile app, they need to focus on some core aspects like:
·         Usability – The product should be convenient, clear, logical and easy to use
·         Utility – The product should provide useful content and solves users' problems
·         Accessibility – The product should be convenient for different categories of users
·    Desirability – The product should be attractive and problem-solving. Thereby, it should retain users and create the positive experience which they are ready to repeat.
The website or mobile application which are planned and designed by UI/UX designers are developed or build by programmers or developers. In other words, they just give life to the plan, with the code they create. Programmers can transform the structure and visual performance, which are meticulously planned and created by designers, into the real interface.