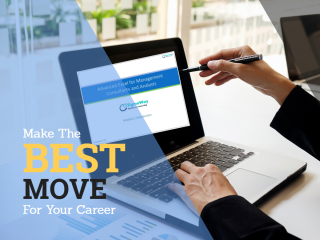 What automatically comes to our mind when you hear the term, Microsoft Excel? Well, there are many possibilities that may come to your mind. You may think of number-crunching careers like accounting, finance or you can think of organizing and interpreting information more easily, making your resume more attractive. But, do not rule out other fields, such as non-profits, administrative work, health care etc. where you could really make the most of your Microsoft Excel training. 
Whether you are working with cells or protecting relevant information or creating charts or formulae or integrating Excel with other software, you may find numerous uses for Excel as a student or an employee or an entrepreneur or a COO.  
But, first let us understand why Microsoft Excel is becoming a valuable as well as universal tool in today's business world. MS Excel is a spreadsheet that empowers users to organize huge data by performing functions like calculations, graphs, pivot tables, data analysis among numerous other features. So, in short, Microsoft Excel makes it easier to interpret numbers and information in an organized manner and thereby, helping in taking managerial decision quickly. Moreover, MS Excel has several abilities that are suitable for information management. They are: 
• Arranging information in an organized manner
• Filter those information with the help of the tools available and
• Lining up and reviewing that information to take any decision.
the common jobs, besides finance or accounting, where Microsoft Excel skills are necessary are:
• Business analysts and Consultants
• Students
• Marketing managers
• Project Managers
• Administrative assistants etc.
Therefore, if you want to gain some knowledge of Microsoft Excel, here are some convincing reasons to learn it:
1. Improve your skills - Advanced Microsoft Excel training teaches you a huge array of skills including the ability to:
a. Visualize and manipulation of data
b. Build complex equation to get answers about company finances, efficiency, workflow, inventory etc.
c. Clean up data, analyze data and information quickly and accurately
d. Put data intelligently and usefully in front of high level management
e. Solve business problems with the advanced application of data etc.
2. Make your resume look better – It is a fact that recruiters are always on the lookout for hot keywords in the resumes and when they find that Advanced Excel is listed on your resume, they may be more likely to give your resume a closer look. 
3. Organize and interpret information more easily – MS Excel is not just a huge spreadsheet with endless rows and columns.  It is that instrument that sorts and filter lists, track numbers, create formulas, perform calculations, develop graphs and charts and many such things. If these skills give you the impression that they could be a great enhancement to your career, then an online course in Excel is good for you. 
4. Upskilling and Increase Value as an Employee – It is imperative to upskill yourself at work. It is obvious that more skills like Advanced Excel will increase your value as an employee as you will do quality work in a minimum span of time and become indispensable to your employer. So, upgrade yourself by constantly learning, starting with advanced Excel.
Learning Advanced Excel online course from SigmaWay will provide you the whole new dimension in your career as you will be capable to build solutions in different worksheets and workbooks, produce multifaceted charts, organize and arrange information, forecast data accurately, make use of advanced functions, safeguard information and design standard design templates. The case based training fulfills the significance of developing complex Excel results with using improved solutions, dashboard, pivot tables and pivot charts.